NextX STEM Building Block Sets,Preschool Educational 6 in 1 Construction Toys for Boys,142 Pieces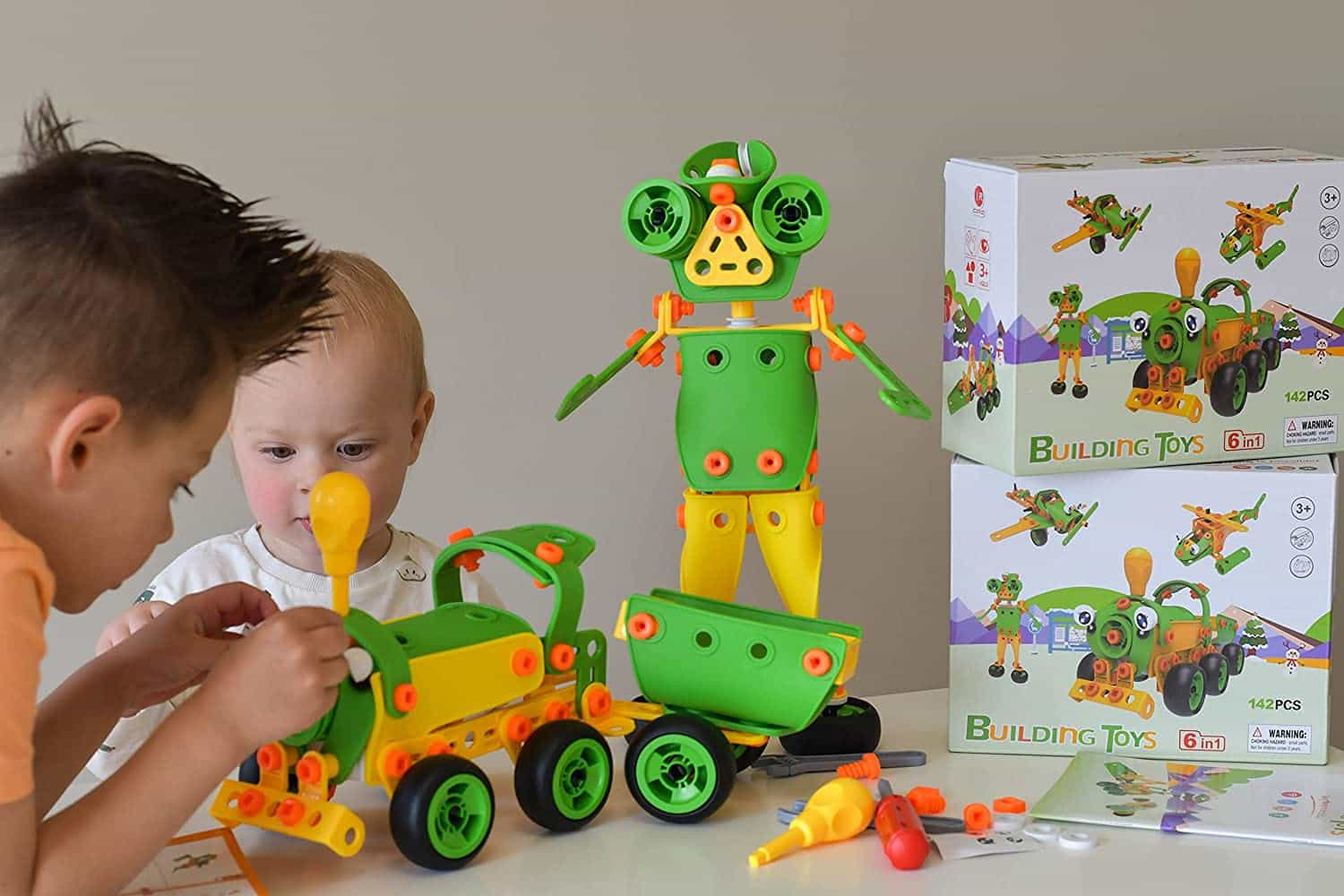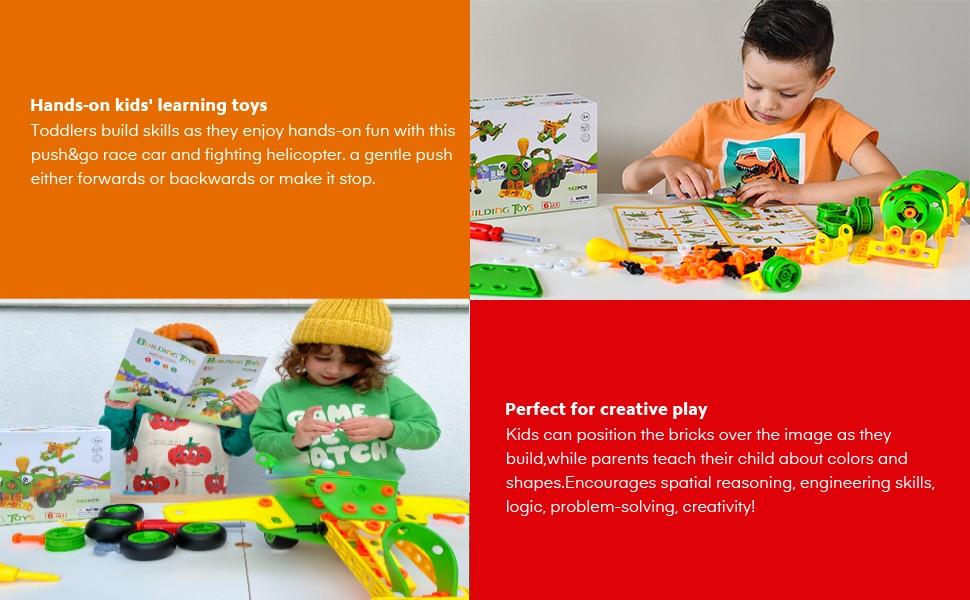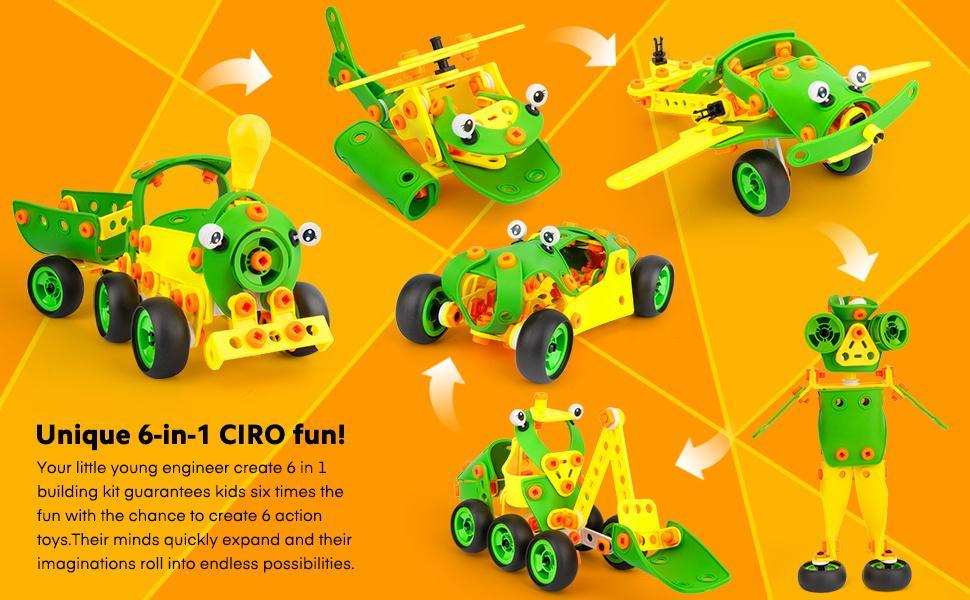 Description:
.Educational Erector Building Set - This creative toys for kids at home activities, classroom, etc. By playing this building blocks, toddlers can acquire a strong sense of color, geometrical shapes including 3D forms, numbers counts,hand-eye coordination, engineering design & logical thinking at an early age.
.6 in 1 STEM Toys - This 142-piece set contains Engineering Blocks, Bolts, Wheels, and Connectors for kids to build different designs. Building a walking robot, a racing Car, a Motorcycle, a Helicopter, a Sling Van, a versatile, and a Construction Truck.
.Easy to Assemble - CIRO interlocking gear toys come with 1 manual, providing a variety of gameplay. Equipped with kid-friendly simulated screwdrivers and wrenches, kids can assemble and disassemble the building blocks toys easily.
.Soft and Durable Materials - Your kids' safety is paramount to us. The bricks and pieces are dropped, heated, crushed, twisted, and analyzed to make sure they meet rigorous child safety standards. It is non-toxic, Phthalate, Lead, Cadmium, and BPA-free. Let your kids learning through play.
.The Best Gift for Kids - This durable educational construction STEM toy can promote children's hand-eye coordination and practical ability. The best gift which can encourage them to learn about mechanics and engineering for boys and girls for a birthday, Children's Day, Christmas, Hanukkah, summer vacation, STEM, summer camp activities, back to the school day.