Dinosaur Toy Children's Resilience Car 8 Pieces Of Car Toys For 3-8 Years Old And Up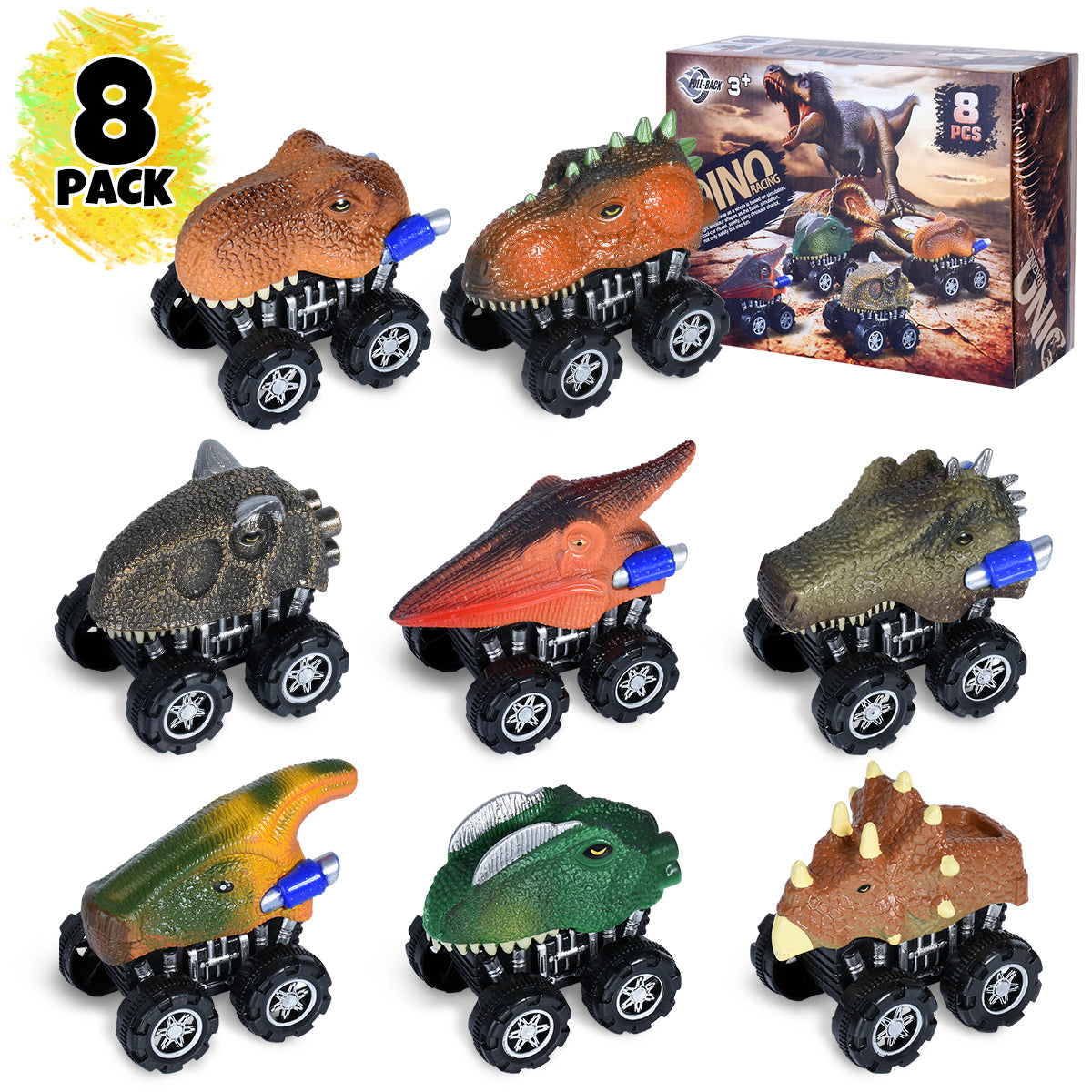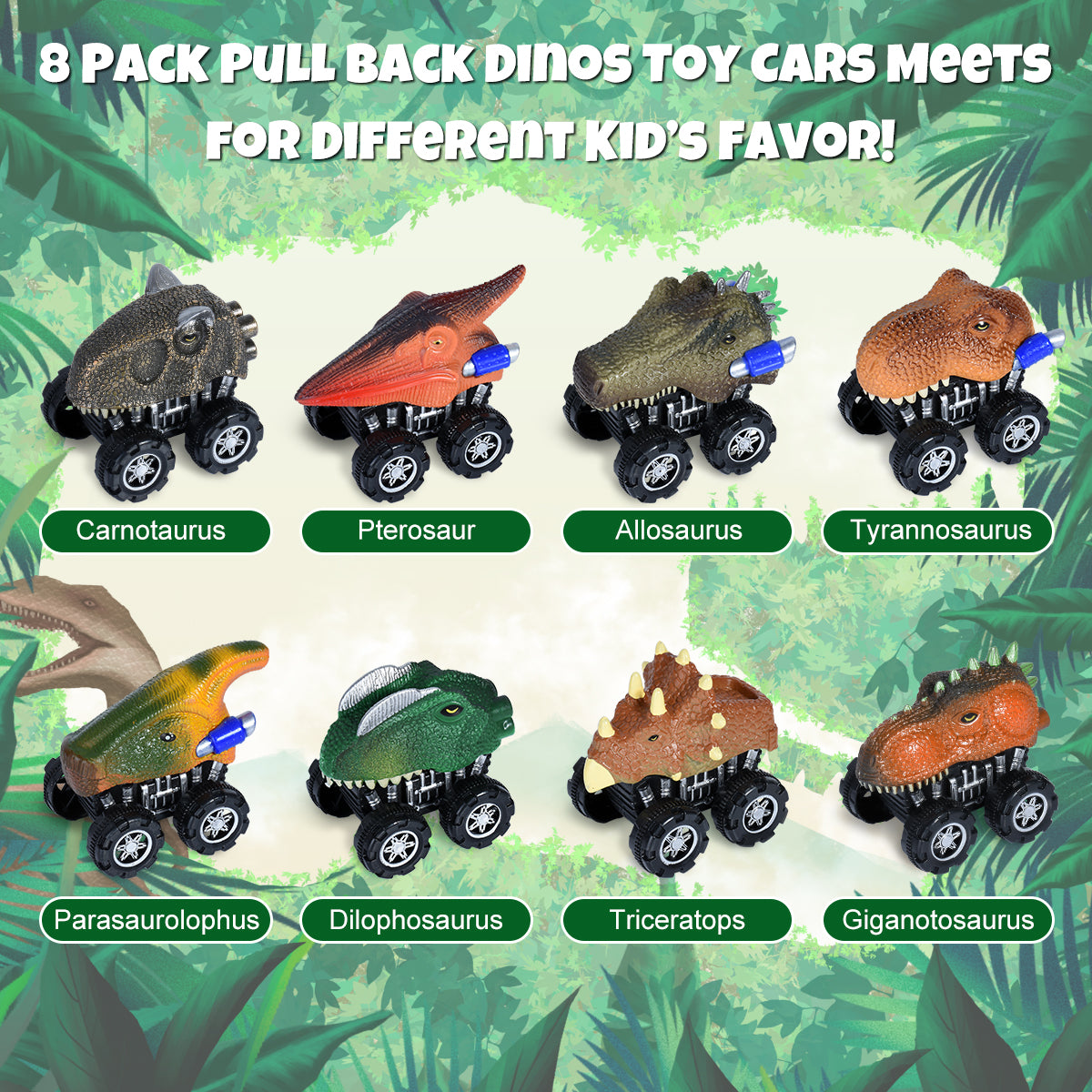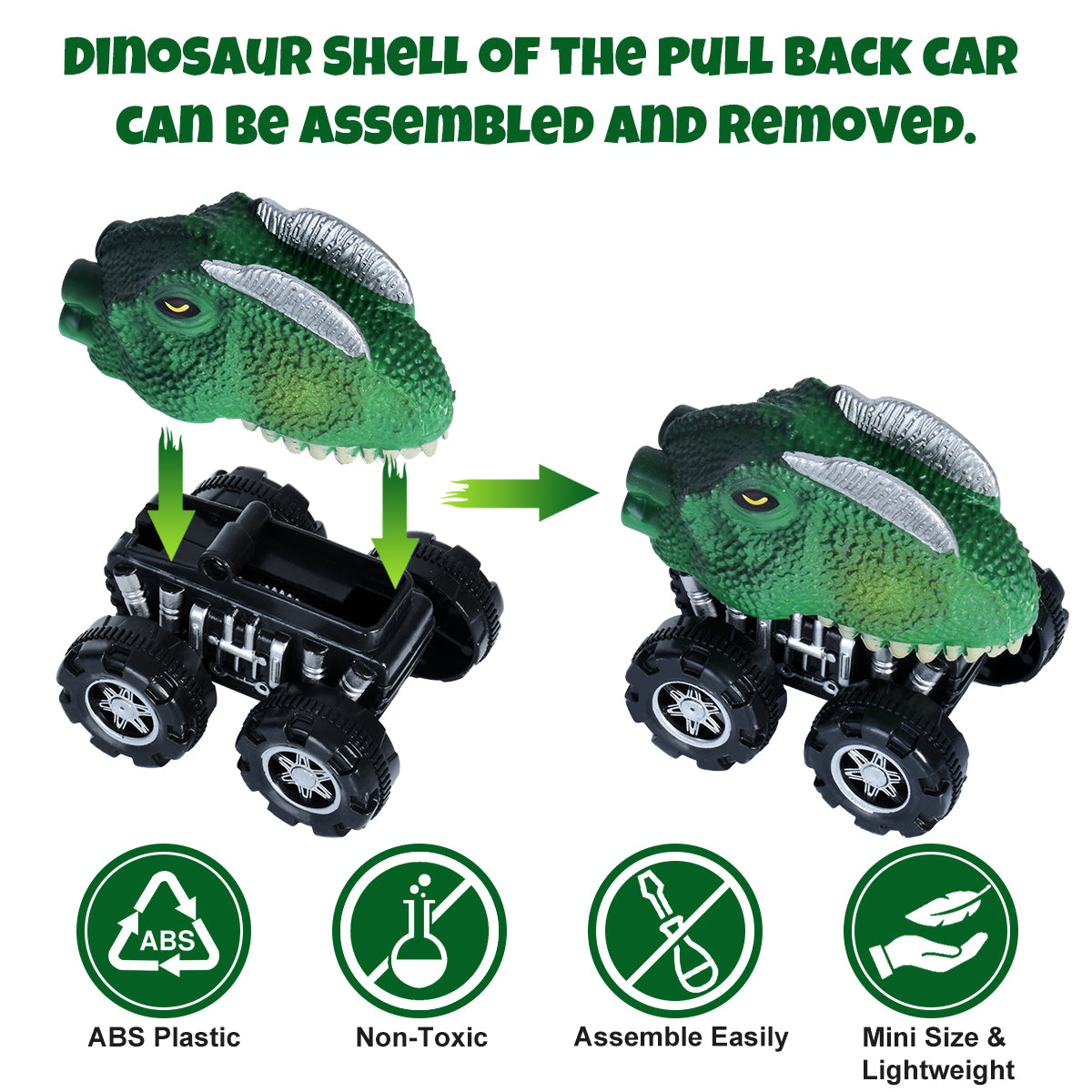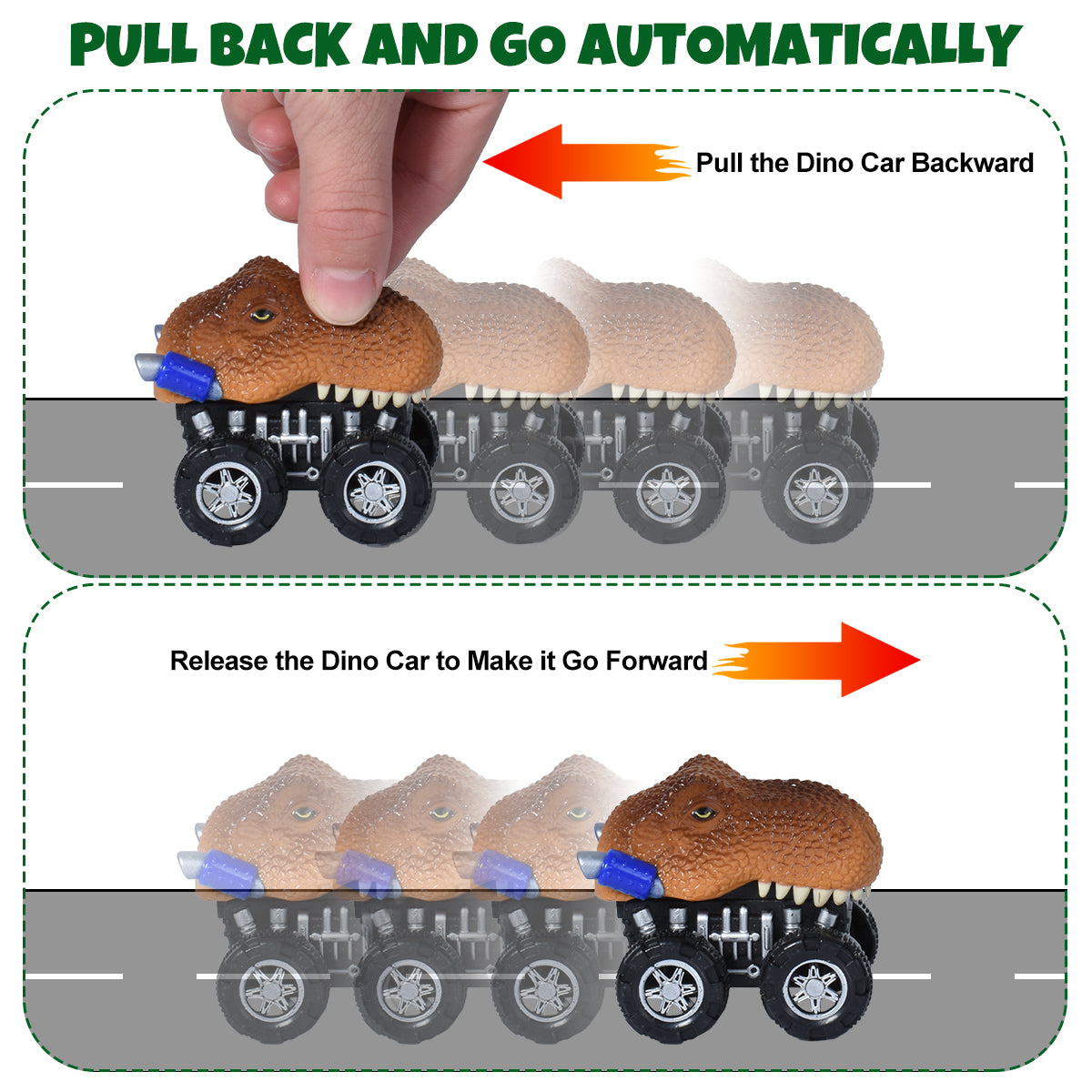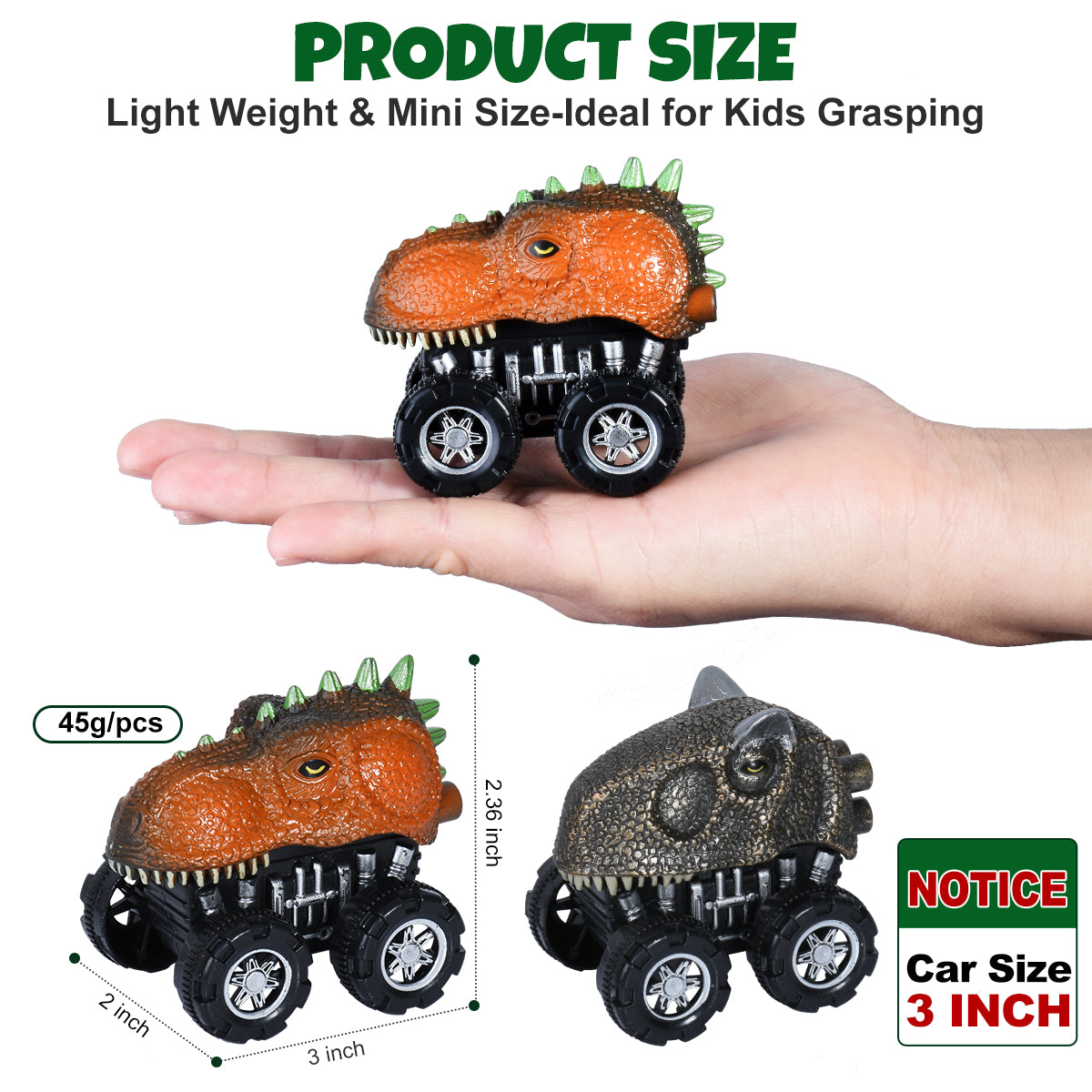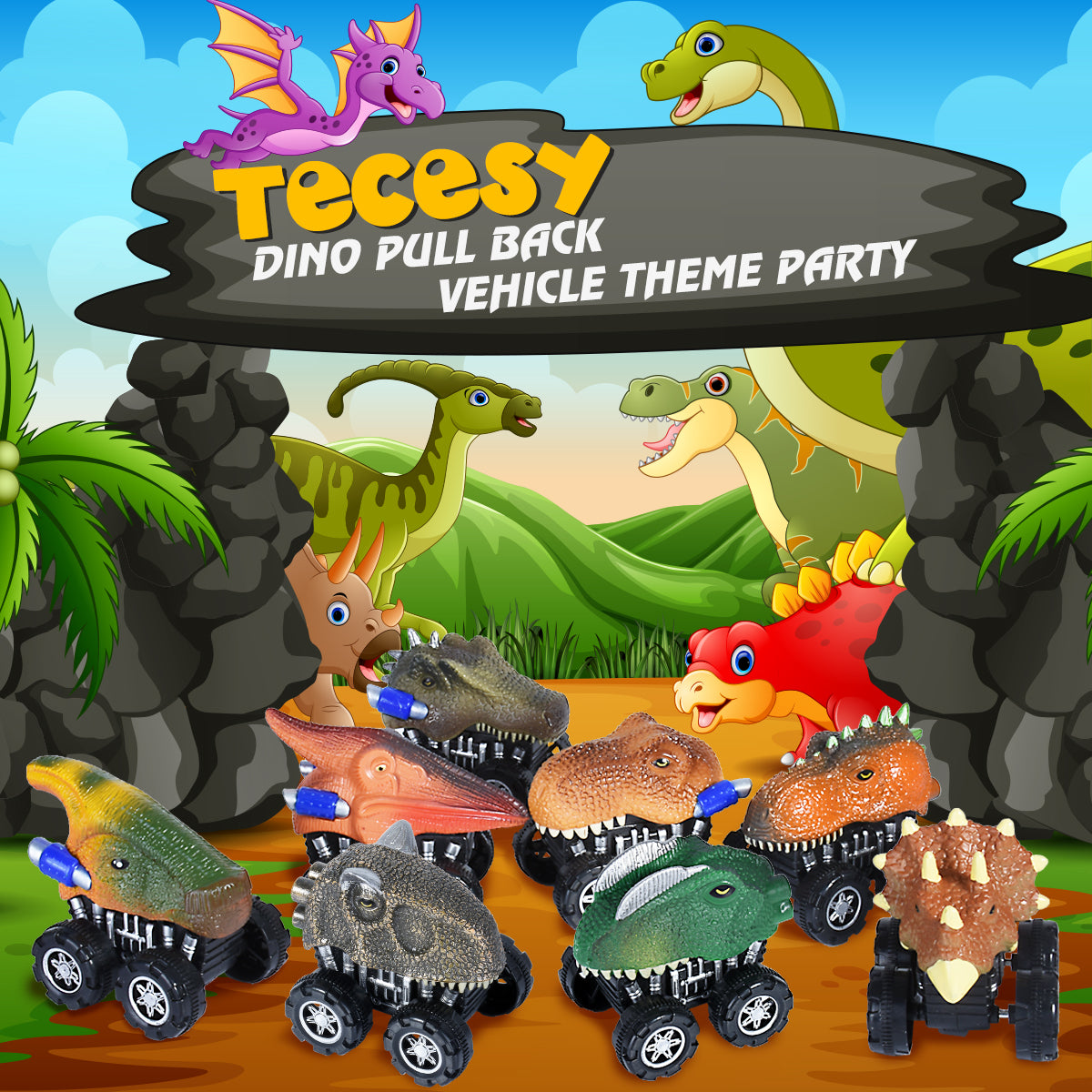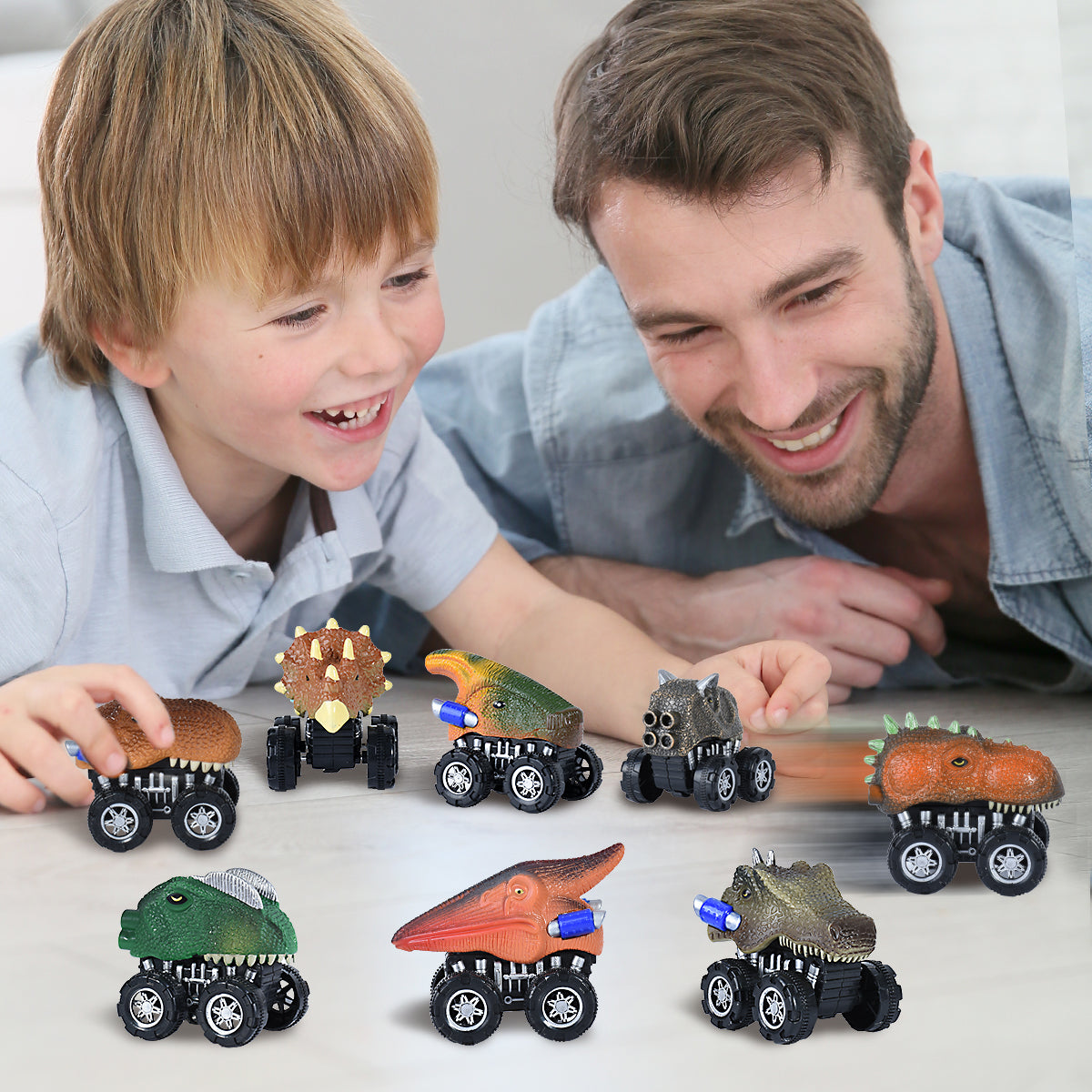 [8 pieces of Return Dinosaur Car] 8 pieces in total.

Dinosaurs come in different shapes and colors, and this 8-piece toy set is perfect for both boys and girls, as well as a great party souvenir or award winner at a dinosaur themed birthday party.

The Perfect Mini Dinosaur Car is designed for children aged 3-8 years to grasp and push with small hands.

Just pull it back, then release your hand, and it will automatically move forward.

Note: Dinosaur cars are not very fast and mainly protect children from falls.

[Children's safe dinosaur toys] made of high quality plastic, environmental protection and non-toxic, safe for children to play.

The soft plastic shell and sharp edges are specially designed to avoid stinging children.

Through the American toy safety standard ASTM F963 certification.

With a beautifully designed gift box, this dinosaur car toy set is an ideal gift for 3-8 year olds and can be used as a birthday gift, cake decoration, themed party gift and bonus gift.

[Tips] Under strong force, the dinosaur shell and the base may separate, if this happens, you just need to put them back together (the dinosaur toy has a detachable design).